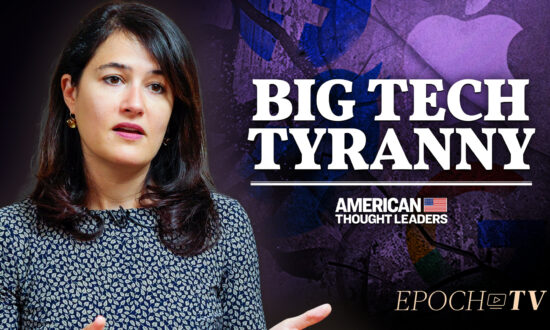 The Growing Cartel of Big Government, Big Media, and Big Tech—Rachel Bovard
"You have this growing cartel between big government, big media, and big tech" that is "punishing any individual that disagrees," says Rachel Bovard, Senior Director of Policy at the Conservative Partnership Institute.

Criticisms of mask mandates and lockdowns are being suppressed, including Governor Ron DeSantis' roundtable with leading doctors and public policy experts.

How does self-government survive in an era of, as Bovard describes it, "massive, concentrated corporate control" over speech?