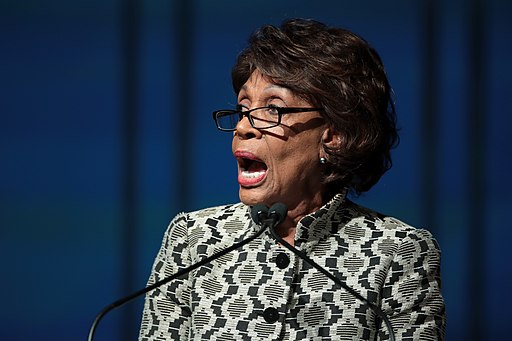 IF SHE WOULD JUST CLOSE HER UGLY MOUTH MOST OF THE TIME. WHAT A DISGRACE THIS WOMAN IS IN THE HOUSE OF REPRESENTATIVES. SHE MUST BE IMPEACHED. SHE WAS THE INSURRECTION IN WASHINGTON ON JANUARY 6, 2021. N O T DONALD TRUMP!
MAXINE WATERS AGAIN BEFORE THE TRIAL IN MINNEAPOLIS, ASKED FOR VIOLENCE! THIS POLICEMAN WAS SENTENCED BY THE AMERICAN M O B RUN BY MAXINE WATERS AND THE LIKES.
@minneapolisstar, @cnn,@cnninternational, @tagesschau,@ard,@zdf,@diewelt,@frankfurterallgemeine,@zeit,@bild,@rheinischepost,@sueddeutschezeitung
AMERICA IS BEING DESTRUCTED BY THE LEFT, THEIR SURROGATE MEDIA AND A "PRESIDENT" (RESIDENT OF THE WHITE HOUSE) , who was put in his SEAT BY A FRAUDULENT ELECTION.