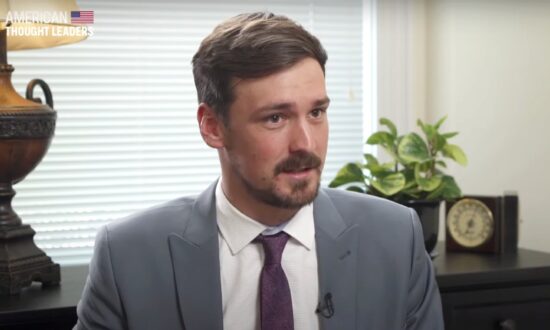 Parler CEO John Matze, Family Forced Into Hiding Due to Death Threats, Security Breaches: Filing
"Truth and Tradition" isn't just our motto at The Epoch Times. It's also how we find the strength to stay true to our principles through difficult times.
If you like what we stand for, please consider sending a donation our way. It'll help us increase our coverage in a time when censorship is getting stricter and stricter.Donate

MY NOTE TO THE ABOVE: OUR COUNTRY HAS GOT THE TO A DANGEROUS CROSSING POINT, WHERE AN UPSTANDING AMERICAN CITIZEN LIKE JOHN MATZE GET DEATH THREATS FOR HAVING A SOCIAL MEDIA SITE, CALLED 'PARLER'.
IF ANYBODY REALLY BELLIEVE THE LEFT WING/MOUTHPIECE OF THE DEMOCRAT MEDIA, I WOULD SAY, WE MUST HAVE A CIVIL WAR. HOW ELSE ARE WE GOING TO SOLVE THAT.
THE DEMOCRATS ARE ALWAYS ALL UNIFIED; THEY FINALLY MANAGED TO GET RID OF DONALD TRUMP, LASTLY WITH AN ELECTION, THAT WE HAVE NEVER SEEN BEFORE IN OUR LIFETIME, WITH NOTHING BUT VOTER FRAUD.
I'D SAY TO JOE BIDEN: GOOD LUCK WITH YOUR 'UNIFICATION' OF THE COUNTRY. THER IS
N O W A Y !
POOR AMERICA, WHERE HAVE YOU GONE!!!???????